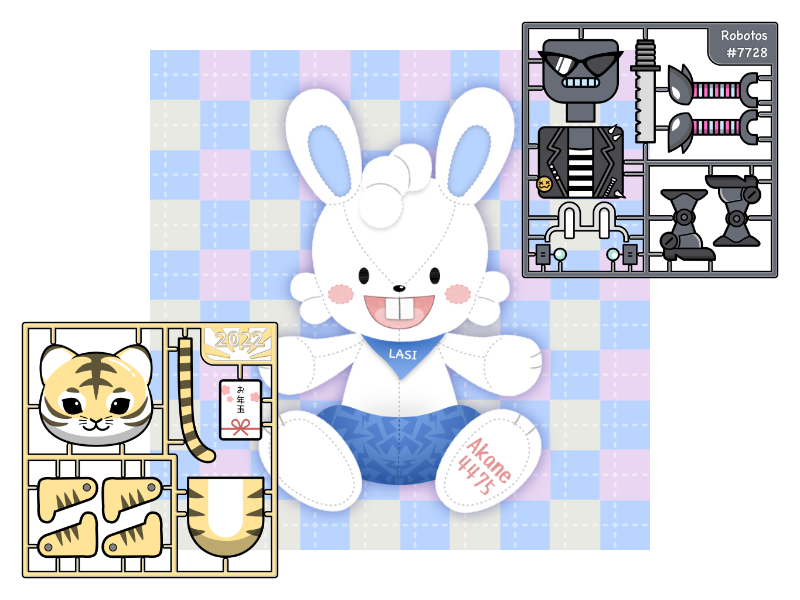 on Polygon
Art, Collectible

At the moment, I have a collection of one-off plastic models that are completely made to order (Polygon/ERC721) and a collection of mass-produced plastic models (Polygon/ERC1155).
Anyone can order plastic models using the order form.

A collection of plush toys (BSC/ERC721) will also be available in 2022.

Collection
ERC721
ERC1155 (mint in OpenSea)
Sales Period
From November 2021
Highlight
Dec. 2021 : "Robopet #4775 plastic model??" wins award in fan art contest.
Dec. 2021 : Commenced production of plastic models to order.