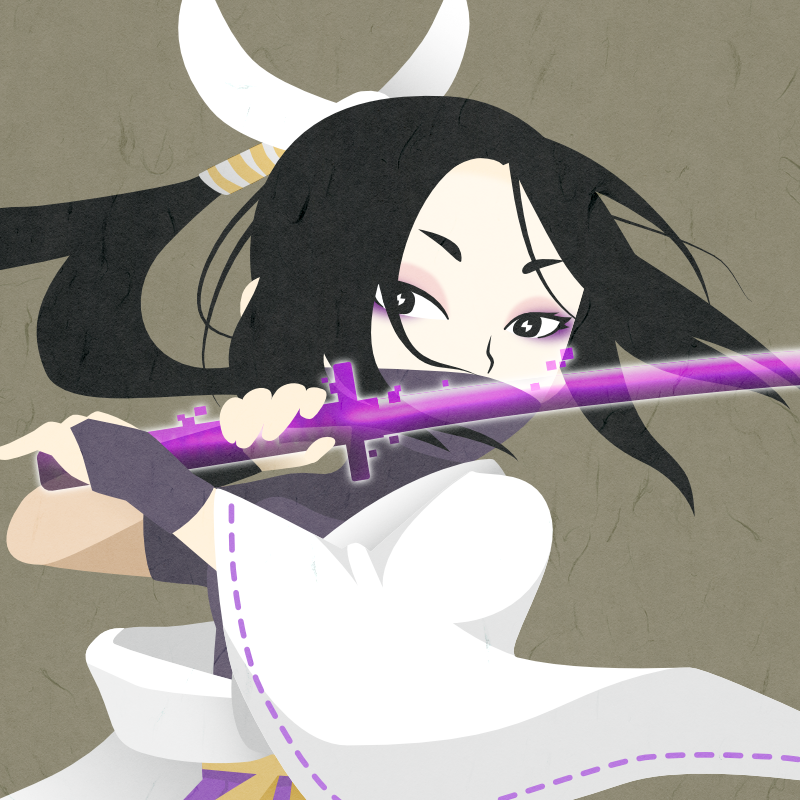 on Shiden / ERC721
Art

This is a collection of TOYOFUTSU, an original character based on the image of "紫電 (Shiden)".

The word "紫電" means "sharp eyesight" or "the sharp light of a well-honed sword. For this reason, I decided to set her up as a "sharp-eyed master of blades.
The name is taken from the Japanese mythological god of swords, "豊布都神 (Toyofutsu no Kami)".

I'm planning to reboot, although the timing is not yet determined.

URL
https://tofunft.com/nft/shiden/0x775e148540CF0a5758142612aB6Da2a01369A0ac/1
Sales Period
From January 2022