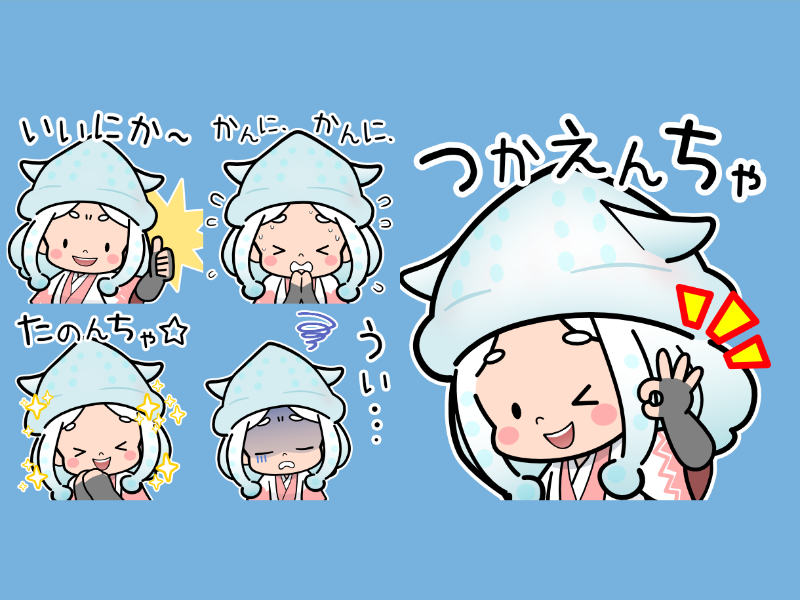 on Polygon / ERC1155 (mint in OpenSea)
Sticker, Collectible

This is a collection of "Rui-chan the Firefly Squid", an original character based on Toyama Prefecture's famous firefly squid.
At the time "日本NFT化計画" was held, I made a NFT of the LINE stickers that was being distributed.
I plan to create guidelines so that individuals who own one or more NFTs from this collection, or who are associated with Toyama Prefecture, will be free to enjoy secondary works.

A total of 40 different items will be added in stages.
If it sells out, I will create a second LINE stickers and gradually make it NFT again.

URL
https://opensea.io/collection/hotaruika-rui
Sales Period
From December 2021
Highlight
Mar. 2021 : Start of LINE stickers distribution.
Dec. 2021 : Join "日本NFT化計画".